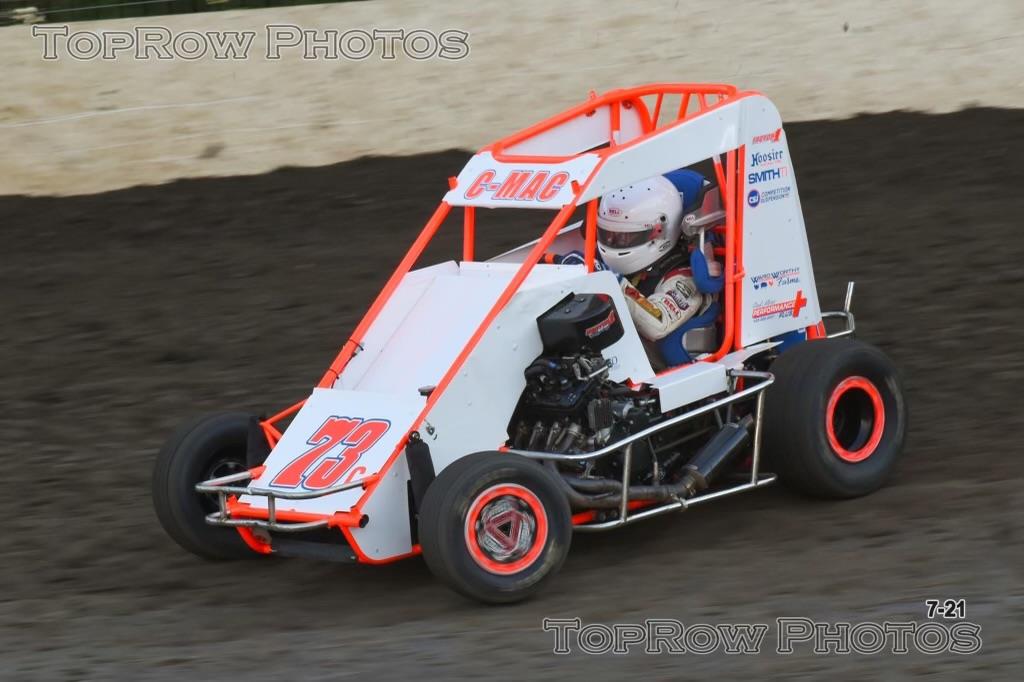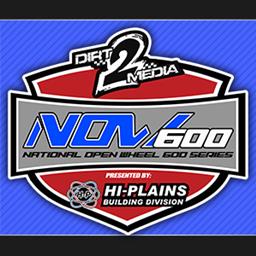 8/22/2023
NOW600 National Micros
---
NOW600 Restricted Micros Going Wingless at KKM Giveback Classic!
DRUMRIGHT, Okla. (August 22, 2023) - The Keith Kunz Giveback Classic Max Papis Innovations is just around the corner and officials are excited to announce the wings will come off for this years event.
Slated for October 18-21 at Port City Raceway in Tulsa, Oklahoma the Dirt2Media National Open Wheel 600 Series presented by Hi Plains Building Division will be going wingless for the Restricted class.
"Non-Wing racing is growing especially in Micro Sprints." stated NOW600 Series Founder and Director, Terry Mattox. "Keith and Kenny contacted us to see what our thoughts were with taking the wings off with the restricted class and we thought it would be a great idea for a special weekend."
The NOW600 Restricted Non-Wing Micros will compete for a $3,000 to win top prize on Saturday nights finale. Each prelim night will pay $500 to win.
ALL RESTRICTED DRIVERS WILL RACE THURSDAY AND FRIDAY NIGHT. We will not be splitting the field.
Standard NOW600 format will be utilized. Group Qualifying will take place during hot laps. Top 4 in each qualifying group will be inverted in the heats. Qualifying and Passing Points will be added together to determine the feature lineups. Only change in normal NOW600 National competition will be there will be no invert draw for the A-Main.
Thursday and Friday night prelim features will be 25 laps with Saturday's championship feature going 40 laps.
Driver Registration is available online at >> https://www.myracepass.com/series/1572/registrations/7898 with an entry fee of $100 before October 2nd; entries received after the deadline will be $150.
Pit-parking spots at Port City Raceway will be rented for the event with reserved concrete parking for $150 and all other inside the fenced parking is $100. Port City Raceway Reserved Pit-Parking Map is available online at https://www.myracepass.com/series/1572/registrations/7898.
2023 KKM Giveback Classic Event Information:
What: Fifth Annual Keith Kunz Giveback Classic presented by Max Papis Innovations
Where: Port City Raceway | Tulsa, Oklahoma
When: October 18-21, 2022, | Pits Open: Noon Daily | Hot Laps: 6:00 PM CST Daily.
• Wednesday, October 18th – Open Practice All Classes
• Thursday, October 19th – Preliminary Night
• Friday, October 20th – Preliminary Night
• Saturday, October 21st – Championship Feature Night
NOW600 Online:
Website: http://www.now600series.com
Twitter: https://twitter.com/NOW600Series
Facebook: https://www.facebook.com/NOW600series
Phone: (918) 417-0624
Email: now600series@gmail.com
NOW600 SERIES –
The National Open Wheel 600 Series is entering its eleventh season of sanctioning micro sprint racing across the country. Anchored by the Dirt2Media NOW600 National Championship, the NOW600 Series is made up of several regional tours and sanctioned race tracks. The NOW600 National Championship features three divisions of 600cc micro sprints at each event: Stock Non-Wing, Winged A-Class and Restricted 'A' Class. Check out www.NOW600Series.com to find a race near you.
DIRT2MEDIA –
Dirt2Media streams more micro sprint races than any other internet streaming service. Coast-to-coast, at tracks featuring national championship events, to weekly points-paying events, to some of the sports most coveted one-of-a-kind events; Dirt2Media is the streaming home for micro sprint racing. Founded by Indiana's Ryan Bowling in 2018, Dirt2Media produces in-depth, high-definition productions for our subscribers to enjoy. Our host tracks provide showcase facilities from which Dirt2Media viewers are able to see fantastic drivers and teams right from their devices at home or away, live or on-demand. And for our advertisers, Dirt2Media provides direct reach to a highly desired demographic with plenty of young, current, and affluent viewers. Subscribe today at www.dirt2media.tv for instant access to your favorite micro sprint events.
HI-PLAINS BUILDING DIVISION –
Hi-Plains Building Division manufactures building projects encompassing agricultural, barndominiums, commercial, industrial, warehouse, and utility buildings. For more information, visit http://www.HPBuildingDivision.com.
---
Submitted By: Terry Mattox
Back to News