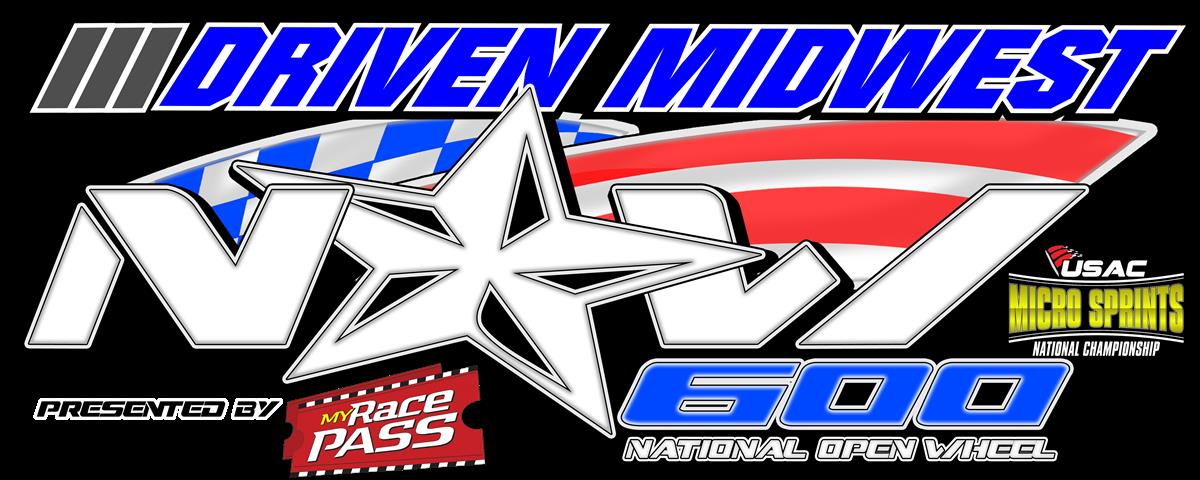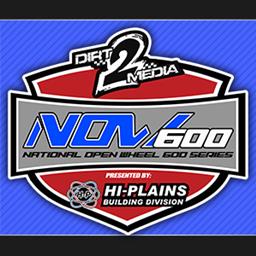 12/21/2016
NOW600 National Micros
---
NOW600 and USAC Partner to form the Driven Midwest USAC NOW600 National Micro Series
DRUMRIGHT, Okla. (December 20, 2016) – Going into the fifth season of competition for the Oklahoma based, Driven Midwest National Open Wheel 600 Series presented by MyRacePass will see something new in 2017.
Officials with the NOW600 Series and USAC have partnered together to form the Driven Midwest USAC NOW600 Micro Series.
The partnership will allow 600cc micro sprint drivers in Kansas, Missouri, Oklahoma and Texas a chance to run for a NOW600 National Tour championship along with a chance to run for a USAC Micro Sprint National Championship.
"I believe this partnership will help take the series to the next level." Commented NOW600 Series Promoter, Terry Mattox. "We have had some great success with the series the past four years and see nothing but growth in the future with the USAC sanction behind us."
Drivers running for points with the USAC NOW600 National Tour will be required to purchase a USAC Membership license for $150, which includes the same insurance policy as the USAC Silver Crown, Sprint Car, and Midget drivers receive.
Driven Midwest USAC NOW600 National Tour classes will include Stock Non-Wing, Winged A-Class, and Restricted 'A' Class divisions.
The USAC National Champions will be recognized at the USAC banquet during PRI week in Indianapolis next December.
14 dates currently line up the 2017 season for the Driven Midwest USAC NOW600 National Micros with more dates still in the works. Those dates can be found on http://www.now600series.com.
Action for the Driven Midwest USAC NOW600 National Micro Series will kick off in the Lone Star State on Friday and Saturday, February 17-18, 2017 at Superbowl Speedway in Greenville, Texas.
For more information you can log onto http://www.now600series.com and http://www.usacracing.com.
MEDIA LINKS –
Website: http://www.NOW600Series.com
Twitter: https://twitter.com/NOW600Series
Facebook: https://www.facebook.com/NOW600Series
NOW600 SERIES –
The National Open Wheel 600 Series is in its fourth year of showcasing premier micro sprint racing throughout Oklahoma and Northern Texas. New in 2016 is the NOW600 National Micro Series presented by MyRacePass, which will encompass each of the series events. Additionally, there will be two regions – the Inside Line Promotions NOW600 North Texas Region presented by FFE Motorsports and the NOW600 Sooner Region. The featured racing divisions are Stock Non-Wing, Winged 'A' Class and Restricted 'A' Class. For more information, including the schedule, points and rules, visit http://www.NOW600Series.com.
DRIVEN MIDWEST –
Driven Midwest is a speed shop and D1 chassis dealer located in Tulsa, Okla. The company, which is owned by Harley Hollan and micro sprint standout Frank Flud, has one goal: to raise the standard of customer service to an exceptional level while building a relationship with every customer. For more information, visithttps://www.facebook.com/DrivenPerformanceMidwest/?fref=ts.
MYRACEPASSPRO –
MyRacePass Pro offers a full set of tools for drivers, tracks and series to GET RECOGNIZED quickly and easily. Whether you're a weekend warrior or travel the full ASCS or World of Outlaws tours, MRP Pro has the features you need in an online presence. Using MyRacePass PRO you can get a very professional, templated website that comes with all the tools and menu options of most of our custom websites. Most importantly, you can set everything up yourself with a custom domain name and background/header images. Starting out at simply $10 per month, you can set yourself apart from your competition and start utilizing the power of MyRacePass. There is a free 30-Day trial, so get to http://www.myracepass.com/pro today to see just how easy it is to "Get Recognized."
INSIDE LINE PROMOTIONS –
Inside Line Promotions specializes in affordable public relations and media management for motorsports drivers, teams, sponsors, tracks, series, events, organizations and manufacturers. ILP Founder Shawn Miller leverages professional journalism with new media technologies and social networking to improve your exposure and the return on investment for your sponsors.
To meet the media relations needs of your program by joining Team ILP, contact Shawn at 541-510-3663 or Shawn@InsideLinePromotions.com. For more information on Inside Line Promotions, visit http://www.InsideLinePromotions.com.
OTHER SPONSORS: Edge Grafix, iRaceTV, BGH Photos, and Oklahoma No Fender Network.
---
Submitted By: Terry Mattox
Back to News