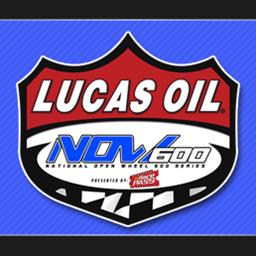 12/7/2013
NOW600 Restricted Micros
---
NOW600 Series Update
National Open Wheel 600 Series Update - December 7, 2013
Scheduling is in progress for the 2014 season, with quite a few dates already booked as of 12-7-13. We are working on traveling into neighboring states as well.
Rulebook for the 2014 season is in its final stages and will be posted in the coming weeks. (No Division Changes)
Pay Scale for the 2014 season has also went up from 2013.
We are looking at having our 2013 Championship Banquet in late January or early February. Keep checking our Facebook and Website for more info.
If you have any questions please contact Terry Mattox at 918-508-9657 or ascsterry@gmail.com
Thank you for your continued support of NOW600.
---
Submitted By: Terry Mattox
Back to News