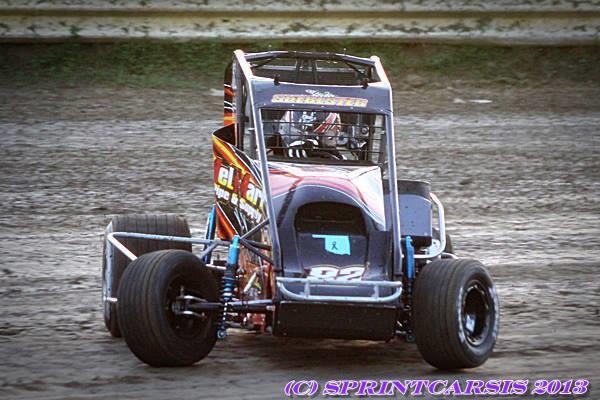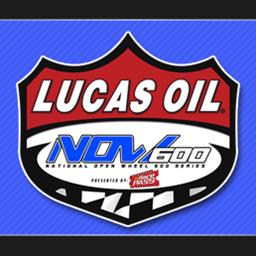 8/13/2013
NOW600 Restricted Micros
---
NOW600 Micros joins USAC Southwest for "Wide Open Wednesday"
BROKEN ARROW, Okla. (August 18th, 2013) - The Mighty Open Wheel Micros of the National Open Wheel 600 Series Winged Restricted and Non-Wing Stock divisions are set to join the "Wingless Warriors" of the USAC Southwest Sprint Car Series this Wednesday night August 21st.
After winning his first NOW600 Restricted feature, Kellyville's Joey Schmidt leads the Restricted division arm of the National Open Wheel 600 Series into "Wide Open Wednesday" at Creek County Speedway with a 27 point lead over Sand Springs, Oklahoma's Tristan Oakes who currently sits in the second spot. Glenpool's Garrett Olson resides in the third spot 14 points behind Oakes. NOW600 Rookie of the Year contender and Longview, Texas' native Cody Freeman holds down the fourth spot, and Collinsville's Ryan Hunt rounds out the top 5.
Claremore's Earl McDoulett Jr. is on top of the points chart in the NOW600 Non-Wing Stock division with a 35 point point lead over second place Dean Drake Jr. Rookie of the Year Contender Garrett Olson rounds out the podium 78 points behind Drake. Sand Springs' Troy Minton sits in the fourth spot by a slim 6 points. Rounding out the top 5 is Enid, Oklahoma's Justin Patocka 3 points behind Minton in the 2013 NOW600 Non-Wing Stock division points.
2013 NOW600 Restricted Feature Winners: Joey Schmidt - 1, Bailey Hughes - 1, and Tristan Oakes - 1.
2013 NOW600 Non-Wing Stock Feature Winners: Earl McDoulett Jr. - 2, and Andrew Deal - 1.
What: "Wide Open Wednesday" featuring USAC Southwest Sprint Cars, and NOW600 Micros
When: Wednesday, August 21st, 2013 at 8:00 P.M.
Where: Creek County Speedway - SAPULPA, Okla.
NOW600 Divisions: Winged Restricted, and Non-Wing Stock 600.
For more information and a complete schedule for the National Open Wheel 600 Series log onto: www.now600series.com
Make sure to like us on Facebook: www.facebook.com/NOW600Series
And also follow us on Twitter: @NOW600Series
Oklahoma No Fender Network is the official advertising sponsor of the NOW600 Series you can find them on Facebook at www.facebook.com/OklahomaNoFenderNetwork
2013 marks the inaugural year for the National Open Wheel 600 Series sanctioning 600 micro sprint racing in the south.
Photo Credit: Marcia York Sanderson
---
Submitted By: Terry Mattox
Back to News